Empire State Building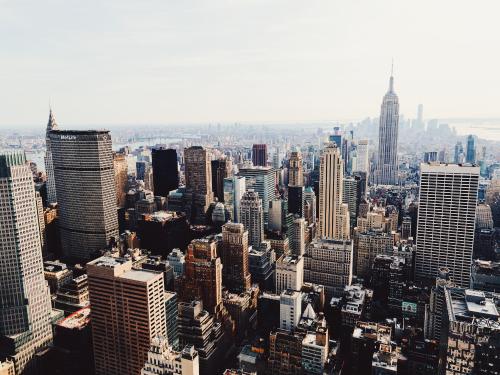 One of the fastest ways to get into the "New York State of Mind" is to visit the Empire State Building. New York has many famous landmarks, but only few are as iconic as this tower. New York City and its surrounding boroughs are easily identifiable from the 86th and 102nd floor observatories, both offering 365-degree views. Over 3.5 million people visit the tower every year, so it's best to purchase tickets in advance to avoid waiting in line.
If history and architecture are of interest, you'll want to download the interactive Empire State Tour app. The self-guided multimedia tour takes you deep into the heart of what makes the Empire State Building so unique to the Big Apple. You can also connect to the app by logging on to free WiFi during your visit.
Don't worry if your schedule is too full to stop by for a visit. The colors of the Empire State Building are easily visible from many parts of Manhattan. The tower lights change often depending on the time of year, so be sure to look up in the sky the next time you're visiting NYC. You'll catch a glimpse of the building that represents the city's undeniable beauty and grandeur.