Skip to Content
Cambria Hotel New York-Chelsea Cleanliness Policy
Cambria Hotel New York-Chelsea Safety Guidelines
Your safety and peace of mind are top of mind for us at Cambria Hotel New York-Chelsea. We're building on our detailed cleanliness protocols and enhancing the existing program with guidance developed in response to the pandemic, including recommendations related to deep cleaning, disinfecting, hygiene, and social distancing best practices and protocols.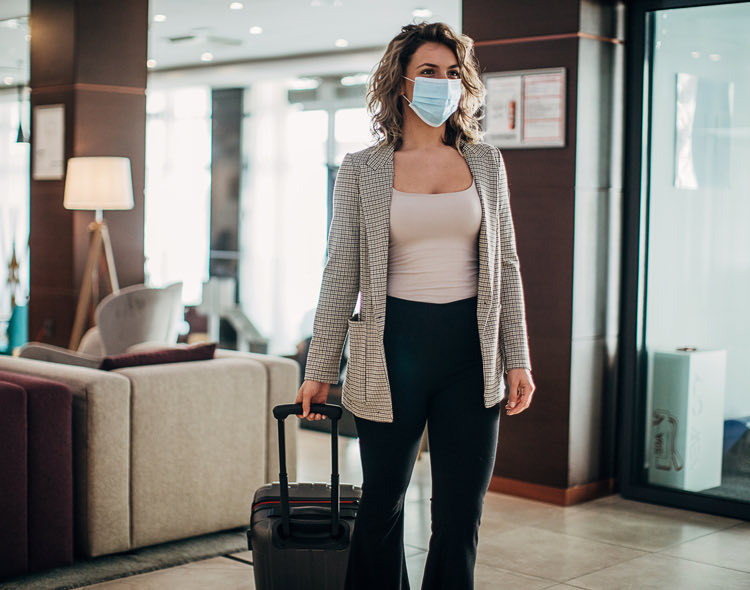 Pack Your Mask
We wear because we care and we require all Hotel Guests to do the same. Proper use of masks/face coverings are mandatory in all public areas.
Enhanced Cleaning Procedures
We're providing guidance for heightened cleaning protocols for high-traffic areas such as the front desk, fitness center, as well as other high-touch surfaces throughout the hotel, using hospital-grade disinfectant approved by the U.S. Environmental Protection Agency to combat the spread of COVID-19.
Commitment to Clean Captains
Our hotel has a designated a "Commitment to Clean Captain," who completes applicable best-in-class cleanliness training and will be responsible for incorporating the new protocols into our hotel's operations.
Cambria Contactless Concierge Service
Limit your interactions with our hotel staff by using our Cambria Contactless Concierge Service, a text messaging service for housekeeping requests, to-go food orders, meeting room requests and more.
Ecolab Resources
Our approach to infection prevention includes a close association with Ecolab, who is helping ensure we have the right infection prevention programs and training in place to help prevent the spread of COVID-19. This includes a new online resource hub featuring operational best practices, training and resources from Ecolab's industry-leading experts.
Social Distancing Guidelines
We've updated the check-in process to limit social interactions and issued guidelines for social distancing at the front desk area. In our indoor and outdoor spaces, furniture arrangements may be updated to encourage appropriate social distancing in accordance with CDC guidelines. Our new hotel guidelines also include hand sanitizing stations in public spaces.
Meetings Well Planned
Flexible meeting room layout options may include configurations to allow for physical distancing. Personal hand sanitizer will be available in meeting rooms. Also choose from several service-style dining options with boxed meals, including to-go service and socially distanced dining in our indoor and outdoor seasonal meeting spaces.